Can I add Contacts to a Customer Record?
You may have businesses or family customers that share a common phone number. The application uses the phone number as a unique ID for a Customer Record. To allow a group of people to share a common phone number, you can add Contacts onto an existing Customer record.

1. Make sure you have multiple contacts enabled in Admin  > Customer - Preferences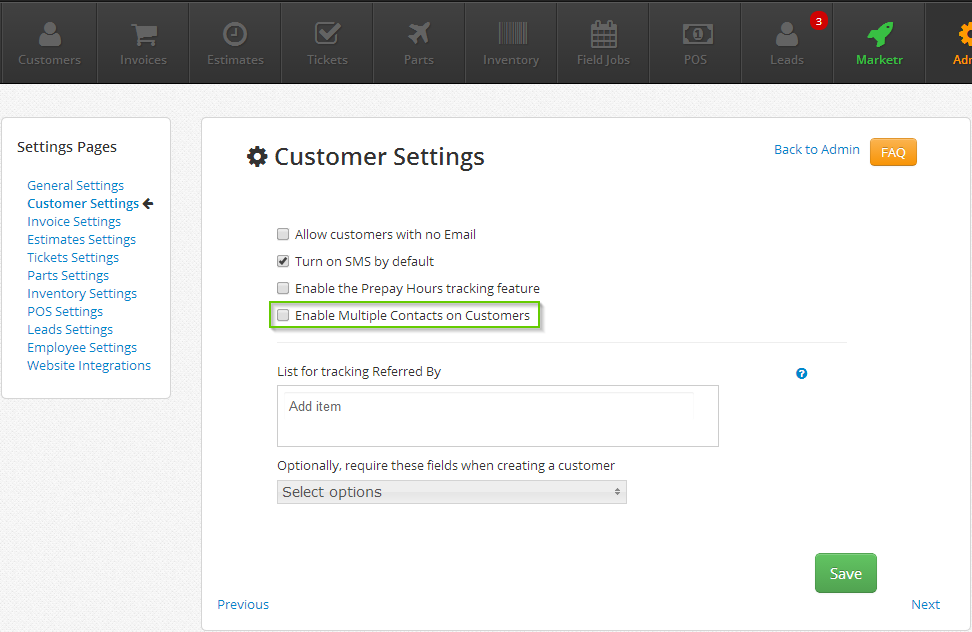 2. Go to the main Customer Record to add Contact(s):
      


That's it! You can assign Tickets to specific Contacts, and manage customers with the same phone number. 

Note that invoices will still be billed to the main customer, and can't be assigned to these contacts.

If you want to have these contacts have a secure password to log into the Customer Portal, check out our article on setting up Portal Users.