Customer Reports

Table of Contents


Customer Credit Balance
Tickets by Customer
Customer Map
Customer Opt-Outs
Asset Audit Report
Customer Credit Balance

This report will show you all customers in your account that currently have a credit on their record. This is a good way to get a snapshot without having to click through or track each customer manually.


http://screencast.com/t/GYLmsrkf4
Open Balances

This report allows you to specify a date range, then pull a grid of all customers who have a balance due on an invoice. 
You can also send out statements to customers in bulk from here!
To do this click the check boxes to the left of the customers and click Send Statements.
http://screencast.com/t/GYLmsrkf4


Tickets by Customer
In this report you can specify a date range, and then see how many total tickets the Customer has opened. This includes resolved tickets.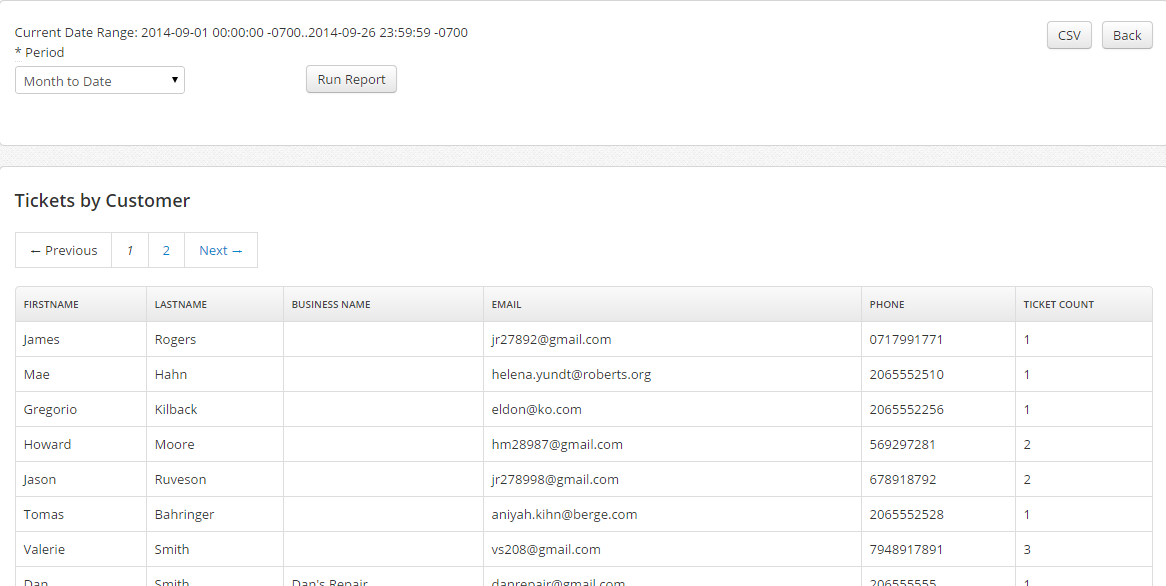 Customer Map
This report will open up a map with a pin representing the location of each of your customers based on their address.
http://screencast.com/t/Zjz4ASwT2
Please note that if you import a large number of customers it may take a while for the map to populate, due to limitations in the API.
Customer Opt Outs
In this report you can specify a date range, and pull a grid of all your customers who are opted out of receiving emails. This is a good place to look if a customer reports they're not receiving emails from you. If you write a customer and their email bounces, the software will automatically opt them out. You can edit this by editing their record and unchecking all opt out boxes.
Referral Report
This report will break down each customer's referral source, and tally up for the total of that source, along with some financial summaries from that referral source.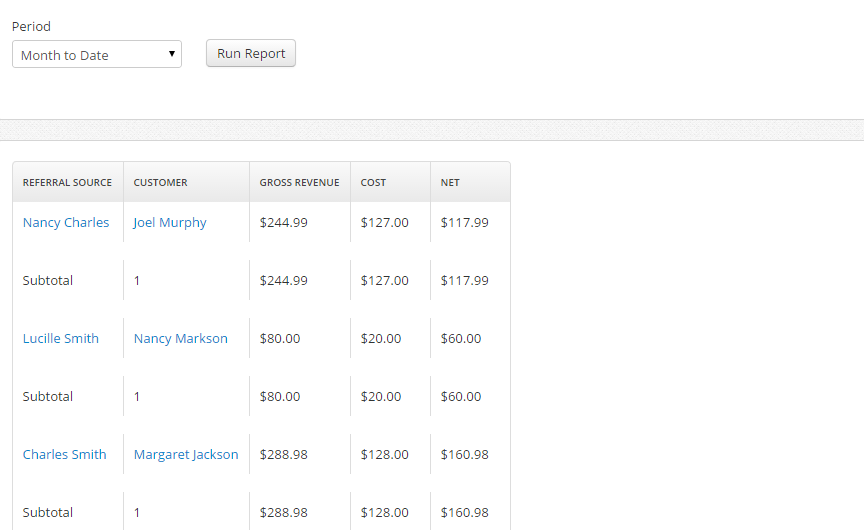 Pending Ticket Charges
This report will allow you to specify a date range and show you each ticket that has charges on it from that Add/View Charges button on the ticket that have not yet been invoiced.
http://screencast.com/t/mHgyiIPg
List Misc Credits Report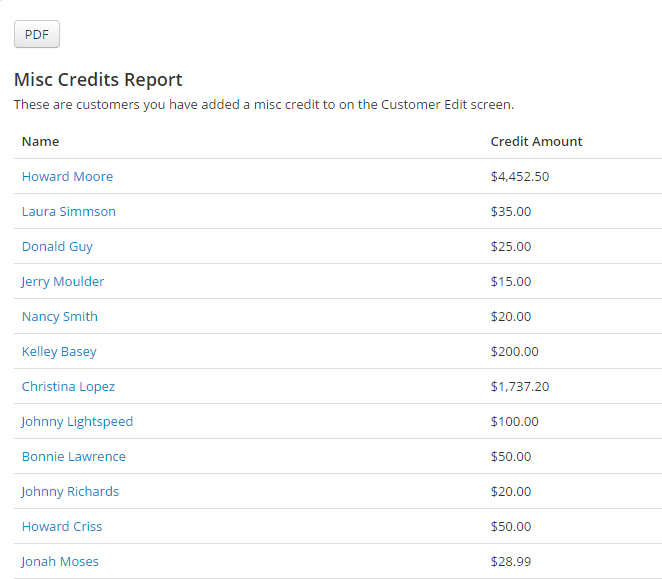 Asset Audit Report
The Asset Audit Report allows you to generate a report of Assets by customer or type. You can then grab a PDF, export to CSV or Schedule the Report as needed. The Report can also have it's columns customized to change the data that shows on the report as you would like as well.
Click the Customize Button and a pop-up with a selection of choices will appear.


Please Note: We are not limiting the amount of columns you can select. If you choose more than 10 or so, the report will get big and respond more slowly. We recommend exporting to CSV when you are activating and using many columns.
Customer Dump to CSV / Customer Dump to CSV (freshbooks)
Both of these reports will automatically start downloading a raw CSV of all your customer data. You have the option to get the CSV for Freshbooks as needed.