(If you're looking to customize your emails, refer to this article.)

Our application has default emails that are sent to your customers when you perform various tasks. For example, when you send an Invoice. You can take a look at these in Admin > PDF/Email Templates




You will then be taken to a new page where you have access to all of your PDF and Email templates. Scroll down to find "Email Templates"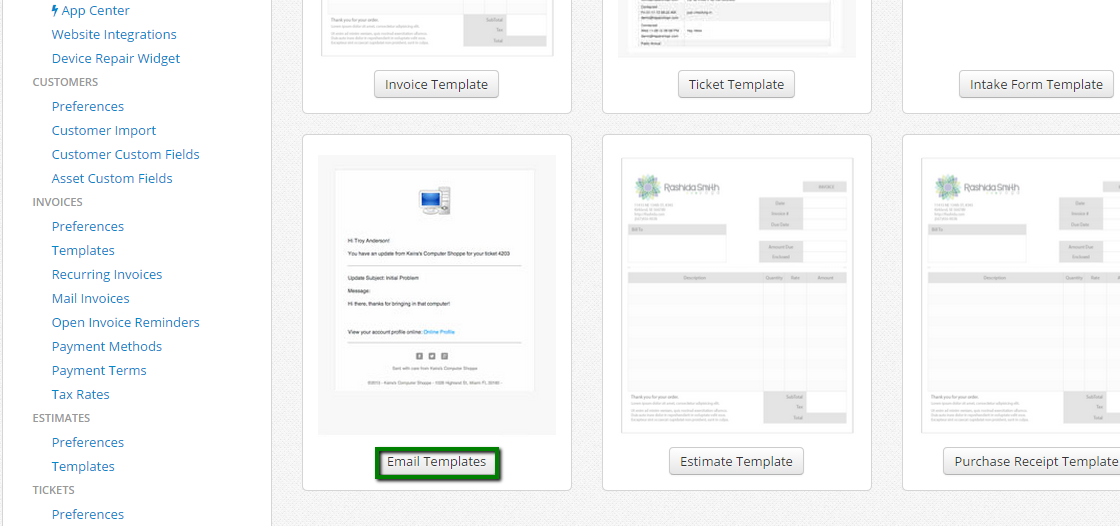 On page you can see and edit all your Email Templates.




In this example I'm looking to add the option to opt out of emails on my Invoice emails to my customers. To the right of any Template you'll see a list of tags. Whatever tags are beside the Template are the only tags the Template will support. You cannot pull in tags from other Template pages. 




Now I have added the tag.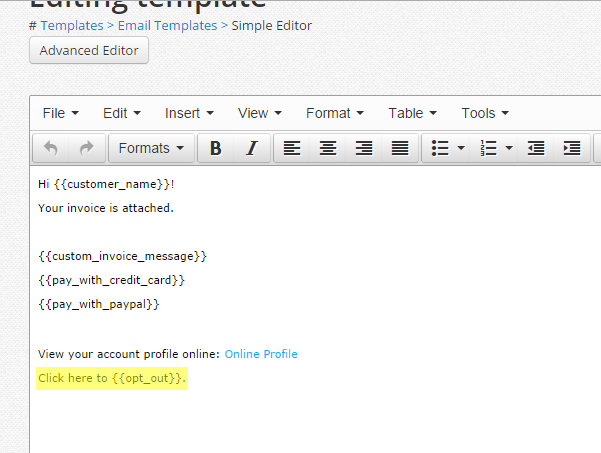 After saving, I can preview the result.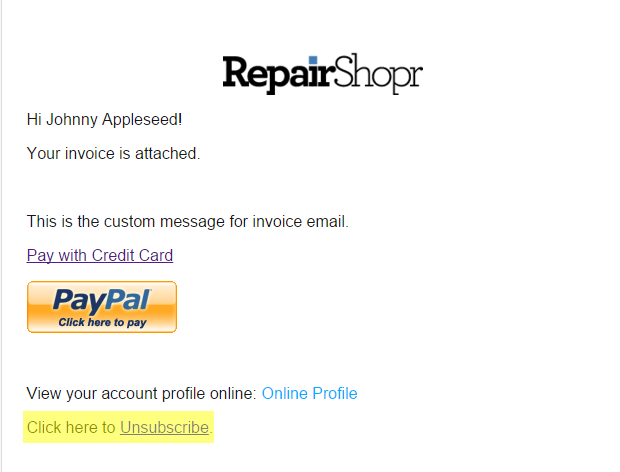 If after saving your changes you wish to revert back to the default templates and start fresh, head back to the main Email Template page.

You can click Advanced (caution) and click Revert.